The MiSeq FGx® Forensic Genomics Solution is the first fully validated massively parallel sequencing solution designed for forensic science.
Prepare
ForenSeq DNA Signature Prep Kit
Achieve high resolution and exceptional accuracy

Now you can analyze over 200 genetic markers using a single, streamlined workflow.
Sequence
MiSeq FGx® Forensic Genomics System
The first fully validated next generation DNA sequencing system designed for forensic science.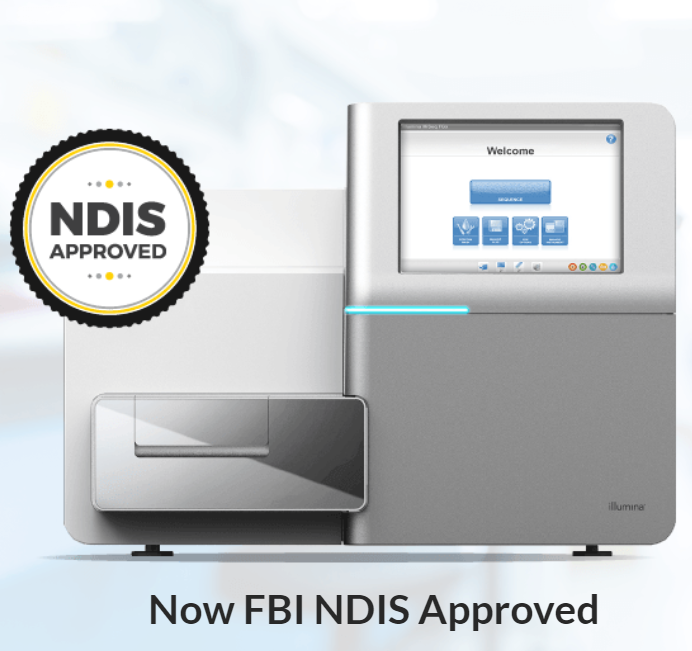 This system offers forensic scientists and operational casework laboratories the most complete, integrated workflow currently available today, with the lowest base-by-base price.
Analyze
ForenSeq Universal Analysis Software.
Complete, Sample-to-Answer Workflow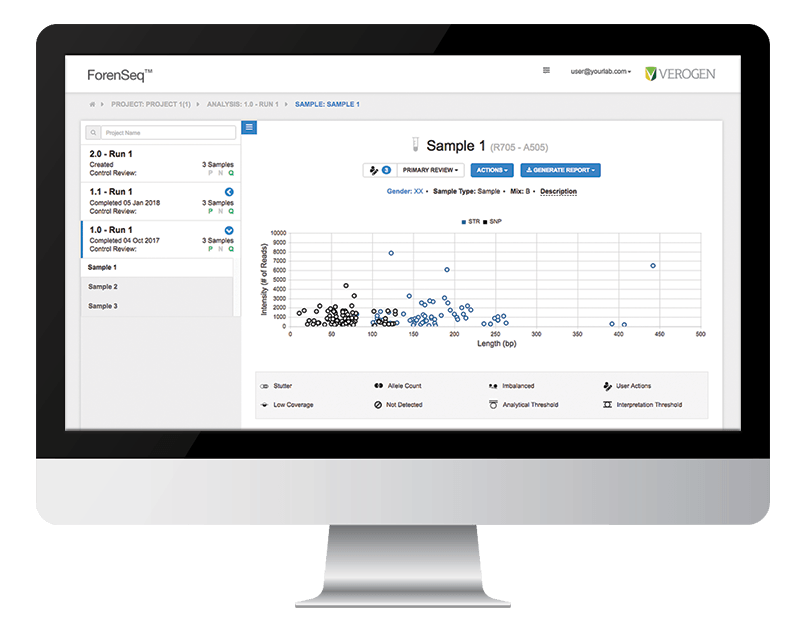 ForenSeq Universal Analysis Software contains comprehensive sample management and analytical capabilities, including sample and index management, application-specific workflows, data visualization at sample and locus levels, quality flags to simplify data analysis, and easily exportable reports.
Talk to a Forensic Expert
We create thoughtfully tailored genomic solutions for forensic DNA labs.
Let us help you overcome limitations and solve more cases.
Please fill out this brief form, or call:
1.833.837.6436 Toll-Free (North America)
+1.858.285.4101
+44 (20) 399 28411 (United Kingdom)
We will respond as soon as possible.