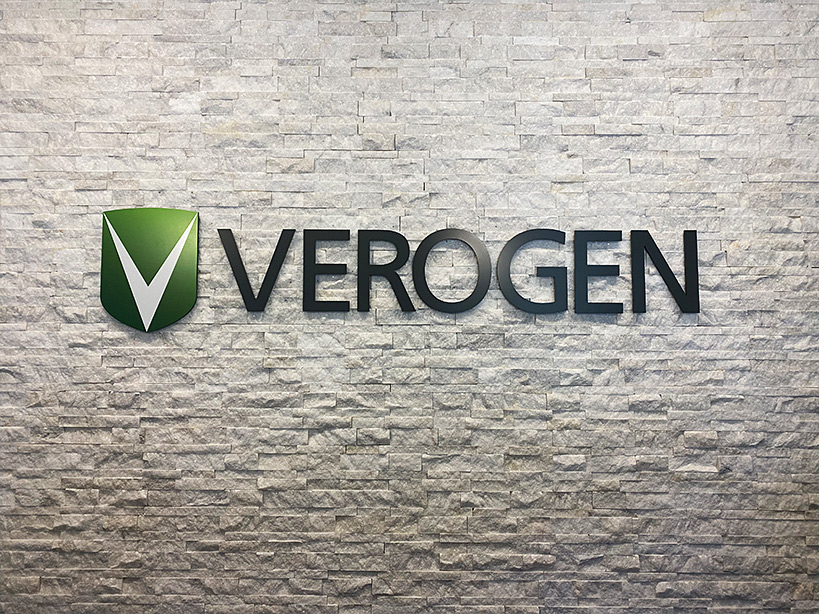 Empowering the forensic community
Established in 2017, Verogen was founded on the belief that now is the time for forensic science to yield more answers. Better answers. Sooner. Based on industry-leading next-generation sequencing (NGS) technology, we're actively addressing the limitations of current DNA profiling technology with the goal of doing more. Our innovative tools, professional services, and collaborative partnerships help you go beyond the DNA profile and solve more cases.
Verogen is committed to establishing trusted partnerships with the forensic community that ensure we build the right tools at the right time, so you can confidently and consistently generate reliable, high-quality identifications. Change is challenging, but necessary. It brings hope to cases and investigations that remain unsolved. With the hands-on assistance of our highly skilled team, the transition to Verogen NGS is even easier than you think. For identifications this important, we won't stop until you have the tools you need.
Our customers
agree
Our growing portfolio empowers laboratories to make human identification discoveries that wouldn't have been possible before.
We believe in what we do. We are passionate individuals, experts in our domain, and
relentless in our pursuit of excellence.
Commercial

Jessica K.

My love for working at Verogen is selfish. I like science and marketing, and this job allows me to do both! I also love my team- everyone is smart, driven, and as passionate about science and marketing as I am. Our leadership team has set a clear goal of advancing forensic science through genomics and does a great job of bringing visibility to our progress. I love being able to see how my everyday contributions move us closer to achieving that goal.

Pia J.

Since I was young I've been interested in ways to improve and accelerate solving crimes so that victims and their families may have some justice. After some detours, I finally have the chance to make my passion my profession, and since Verogen absolutely shares my enthusiasm, it is the best job in the world.

Operations

Janelle P.

I love the work dynamic amongst my fellow colleagues at Verogen.  The level of appreciation we have each other, regarding the work we do which ultimately benefits our customers.

R&D

Joana A.

I love that Verogen is pushing boundaries in molecular biology and applying them to the service of justice. It's about using the scientific method to serve a higher purpose – to bring justice to communities.

Kathy S.

The creation of Verogen was a dream come true as we are now able to focus 100% on our forensic genomic applications and our fantastic customers.

Support

Laurence D.

My job gives me the opportunity to meet new people around the world and to support forensic scientists in achieving their goals.

Anna M.

My favorite things about Verogen include our commitment to propelling forensic innovation forward, and our dedication to empowering labs to maximize the amount of information that can be obtained from a forensic sample.

Software

Sarah R.

As a bioinformatics scientist at Verogen, I love being able to troubleshoot issues that lead to improvements in the accuracy and efficiency of NGS data processing and reporting. As a true crime and forensic science lover, contributing to products that will help solve crimes, assist in the investigation of cold cases, and help exonerate the innocent is very exciting and so rewarding

Virginia U.

I enjoy working among a highly passionate and dedicated team. As a user experience designer, I focus on gathering customer insights to quickly improve and fine-tune our software. It's exciting to be part of a company that genuinely pushes product and workflow innovation for the forensic community.