Back to Webinars
Single nucleotide polymorphisms (SNPs) offer unique advantages for human identification applications supplementing STR markers to enhance traditional analyses or enabling new and expanded application capabilities. In this first Verogen webinar to explore the specific advantages of SNPs, we focus on how they can be applied to current analyses to improve outcomes, generating better answers to today's questions. Join our guest speakers as they share their experiences of using SNPs to augment STR analysis and take questions in a Q&A session.
Featuring
---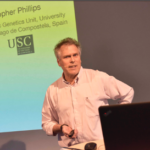 Dr. Christopher Phillips
Researcher at the Institute of Forensic Sciences University of Santiago de Compostela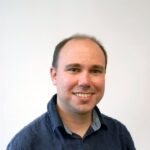 Dr. David Ballard
Senior Lecturer in Forensic Genomics Department of Analytical, Environmental & Forensic Sciences, and Programme Director for the Forensic Science MSc/MRes.