Back to Webinars
Forensic Genetic Genealogy (FGG) emerged in 2019 as a novel and groundbreaking way of solving crimes or identifying the missing and continues to make headlines today. As a result, there is no shortage of content covering this important forensic technique ranging from simple blog posts to graduate-level certificate programs so where do you start? This webinar series is an entry-level but wide-ranging course intended for law enforcement professionals who want to incorporate FGG into regular practice and require practical guidance on how, when, and why to use the technique. At the end of the series, attendees will have a clear understanding of the benefits as well as challenges of FGG and how to go about adopting it.
In this series attendees will learn:
Basic concepts and terminology of FGG
The history of FGG, recent case resolutions, and experts' predictions on the short- and long-term future of FGG
The requirements for implementing FGG in your agency & a case study of how one California agency went about it
How to use FGG in actual investigations
How to choose a laboratory partner
What happens after an FGG match is made
This four-part webinar series is brought to you by Verogen, the steward of GEDmatch and GEDmatch PRO and the only company committed exclusively to the innovation, development, and commercialization of next-generation sequencing (NGS) technology for forensic and human identification applications
---
Part 1, November 10, 2021
FGG: Yesterday, Today, and Tomorrow
Speaker:
Claire Glynn, Ph.D.
Associate Professor, University of New Haven Henry C. Lee College of Criminal Justice and Forensic Sciences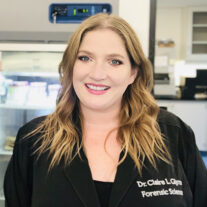 Claire is an Associate Professor in the Department of Forensic Science, in the Henry C. Lee College of Criminal Justice and Forensic Sciences, at the University of New Haven, Connecticut. Claire previously was employed as a Forensic Biologist within the homicide and sexual assaults team at LGC Forensics (now called Eurofins), the UK's leading forensic science provider for major crime investigations. After obtaining a Ph.D. in breast cancer research, Claire joined the faculty at the University of New Haven in 2014, where she teaches undergraduate and graduate courses and conducts extensive research focused on forensic biology, forensic DNA analysis, and forensic genetic genealogy. Claire is the Founding Director of the Online Graduate Certificate in Forensic Genetic Genealogy at the University of New Haven, which is the first program of its kind in the United States, and she actively consults and provides subject matter expertise on the topic.
Highlights:
The emergence of genetic genealogy for criminal investigations.
Current use of FGG/IGG in the United States and globally.
What to expect for the future – technology, best practices, and regulation.
---
Part 2, December 1, 2021
Utilizing FGG at the Santa Clara County DA's Crime Lab
Speaker:
Kevin Kellogg
Criminalist III / Cold Case Unit
Santa Clara County District Attorney's Crime Laboratory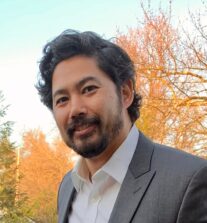 Kevin Kellogg is the Cold Case DNA Criminalist at the Santa Clara County District Attorney's Crime Lab. In this role, Kevin works closely with the DA's Cold Case Unit and LEA cold case representatives. He has been working as a DNA analyst since 2005 and has also been employed as a Criminalist with the California Department of Justice and the San Francisco Police Department.
Highlights:
A comparison of traditional CODIS and FGG workflows and the key differences
A review of the Santa Clara County workflow and real-world case examples integrating the CODIS STR and FGG SNP workflows and associated considerations
A picture of the ideal workflow
---

Part 3, January 19, 2022
Case and Evidence Evaluation – An Investigator's Perspective
Speaker:
Eric Kovanda
Police Sergeant, Carlsbad Police Department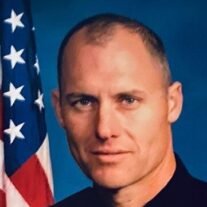 Eric Kovanda is a police sergeant with the Carlsbad Police Department in San Diego County, California. In his career of over two decades, Eric's assignments have included serving as a lead investigator with the Cold Case Unit at the Connecticut Chief State Attorney's Office, taking a leading role in the Connecticut Intelligence Center (CTIC) following 9/11, where he was a federally sworn Task Force Officer (TFO) working with the FBI's Field Intelligence Group on counterterrorism, as well as experience working with the FBI's Violent Crime Task Force with a focus on Gang Violence. Eric was the lead investigator on San Diego County's first case solved using FGG, the murder of Jodine Serrin. Eric is currently an instructor with the National Criminal Justice Training Center (NCJTC) where he teaches a course for law enforcement titled Enhancing Investigations with Genetic Genealogy.
Highlights:
FGG case evaluation – a step by step guide
Evaluating evidence and assessing its suitability for FGG testing Understanding relevant policy and ethics
Applying for grants and limitations on the use of funds
---

Part 4, February 16, 2022
From Choosing a Lab to Solving A Case Through DNA Matches: The FGG Process and Considerations
Speaker:
Kevin Lord
Director of Lab and Agency Logistics, DNA Doe Project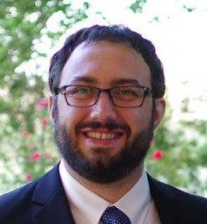 Kevin has experience in all facets of utilizing IGG to solve law enforcement cases. Through his role as Lab Liaison at the DNA Doe Project and his own company Saber Investigations, he specializes in managing the logistics of shepherding samples through the laboratory pipeline. Additionally, he performs the complex bioinformatics work that can often make or break a case when it comes to working with difficult samples. He has also led multiple cases within the DNA Doe Project that led to successful identifications of Jane and John Does. This includes the Dana Dodd / "Lavender Doe" case featured on such shows as Dateline and Citizen PI.
Highlights:
A review of laboratory options and workflow pipelines
How to choose a laboratory partner
Which genetic genealogy databases are available to law enforcement and how do they differ
The general principles and methods involved in IGG/FGG research