Generate the maximum information possible from criminal casework samples
Solutions for Criminal Casework
The forensic genomics solution generates the maximum information possible from criminal casework samples. Next-generation sequencing (NGS) allows crime laboratories to simultaneously analyze every locus currently in use, plus hundreds more.
Starting in the 1980s, forensics labs began using DNA testing to help decipher criminal cases that were previously unsolvable. Because DNA testing can be used to include or exclude individuals, it has become an indispensable tool.
In forensic genomics laboratories worldwide, challenging DNA samples are sometimes interrogated multiple times in an attempt to extract a full set of data. This testing might include autosomal short tandem repeat (STR) analysis, mitochondrial DNA (mtDNA) sequencing, Y-STRs, and single nucleotide polymorphisms (SNPs).
Labs might need to perform more than one assay using different technologies on limited quantity and/or poor quality samples. If the DNA testing is unsuccessful, the samples might be set aside as partial, inconclusive data. NGS changes the game.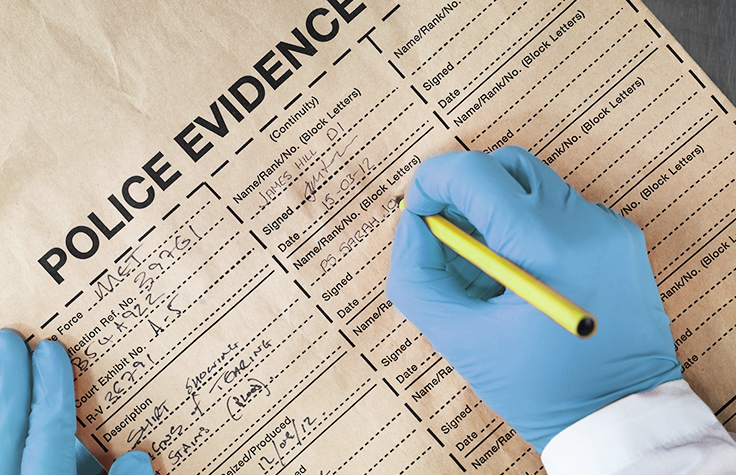 Advance beyond the DNA profile to human identification
When human identification matters, you need a technology that generates powerful investigative intelligence from a DNA sample. Learn more about multi-application sequencing solutions from Verogen.
Workflow for Criminal Casework
Illumina sequencing by synthesis (SBS) technology on the MiSeq FGx Forensic Genomics System streamlines forensic casework by performing multiple tests at the same time. Using this sequencing system, crime laboratories can develop a more thorough, detailed profile from degraded, mixed, and limited DNA samples.
Targeted sequencing of forensically relevant STR and SNP loci empowers you to generate leads, even on cold cases. Our fully validated forensic NGS workflow includes a dedicated library prep kit, customized benchtop sequencing instrument, and an analytical software package to efficiently take you from sample to answer.
DNA Extraction & Quantitation
We recommend using your current DNA extraction and quantitation methods.
Library Preparation:
ForenSeq DNA Signature Prep Kit
Assay approximately 200 genetic markers in a single test. Includes all reagents to prepare sequencing libraries from forensic DNA samples.
MiSeq FGx Reagent Kit
Pre-filled, ready-to-use reagent cartridges, specifically designed for the MiSeq FGx System.
First fully validated next-generation sequencing system for forensic genomics.
Related Solutions for Criminal Casework
SNP & STR Analysis with NGS
NGS enables genetic analysis for large numbers of globally relevant STR markers and dense SNP sets in a single test. Learn More »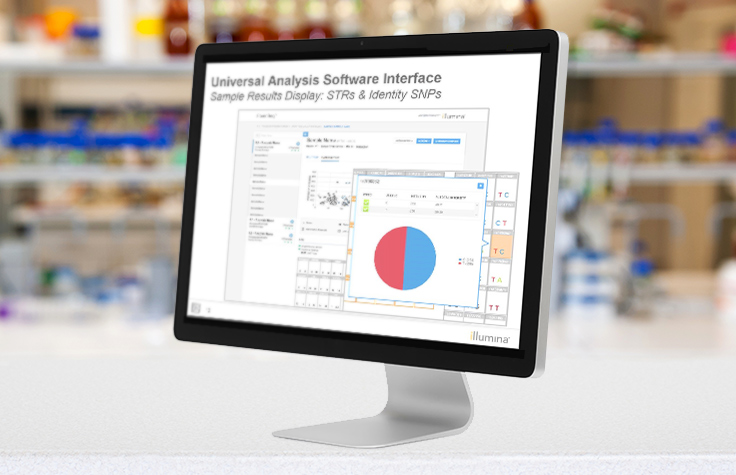 Forensic DNA Databases
NGS can help labs produce high-quality forensic profiles for national DNA databases, with a faster turnaround. Learn More »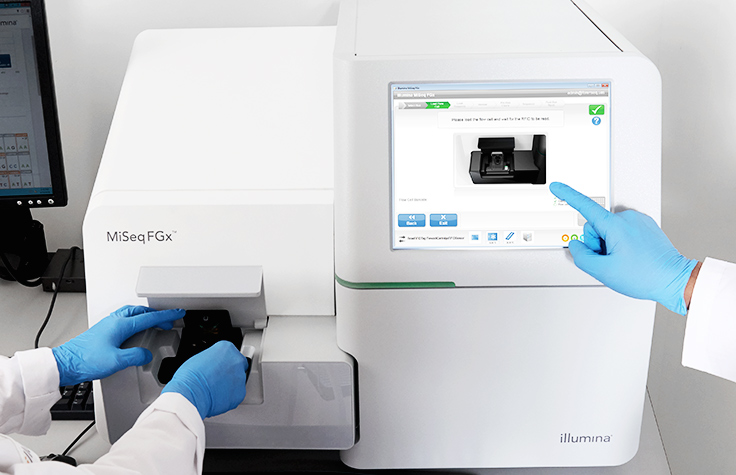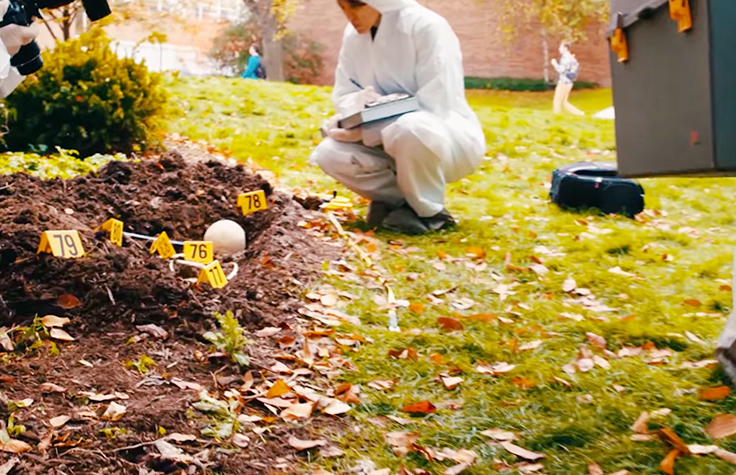 MPS – The Time is Now
Hear from experts in the field how massively parallel sequencing (MPS) is paving the way ahead and why now is the time to adopt.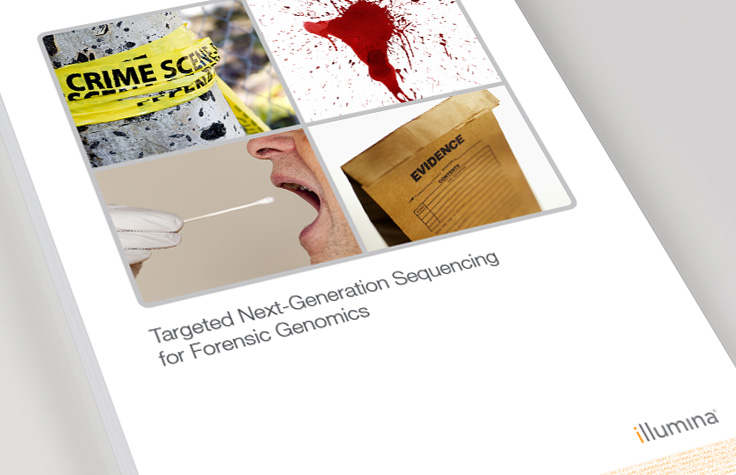 Overview: NGS for Forensic Genomics
View an introduction to NGS and its applications for forensic genomics.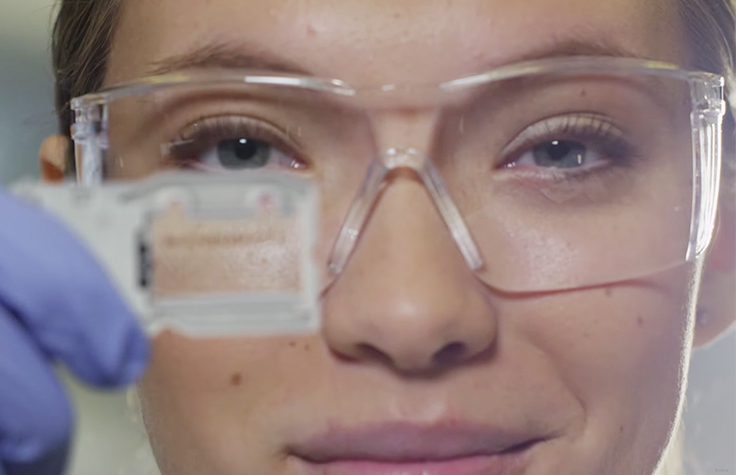 Take a Genomic Leap Forward in Forensic Science
The MiSeq FGx System is the first fully validated NGS solution designed exclusively for forensic science.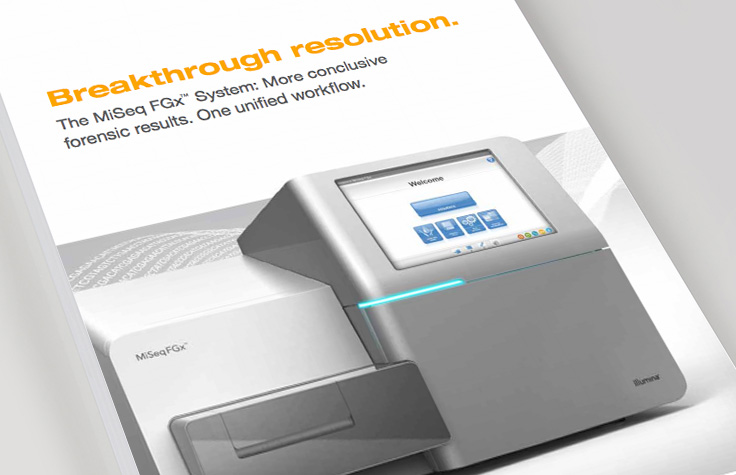 MiSeq FGx Forensic Genomics System Brochure
Achieve more conclusive forensic results with one unified workflow.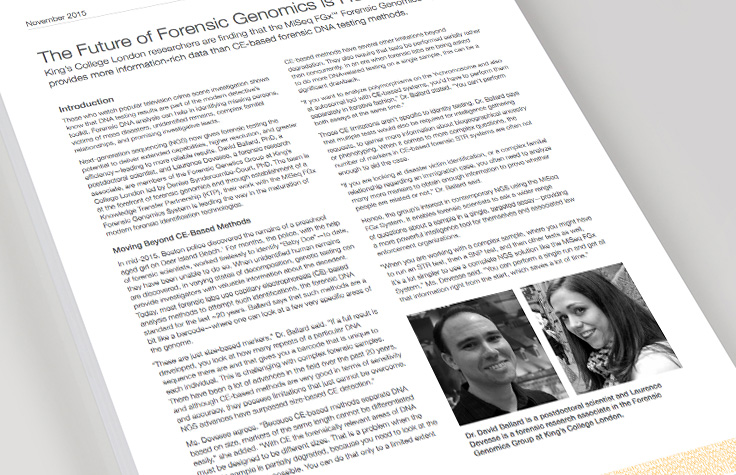 Future of Forensic Genomics
Researchers use NGS to obtain more information-rich data and answer more complex forensic questions.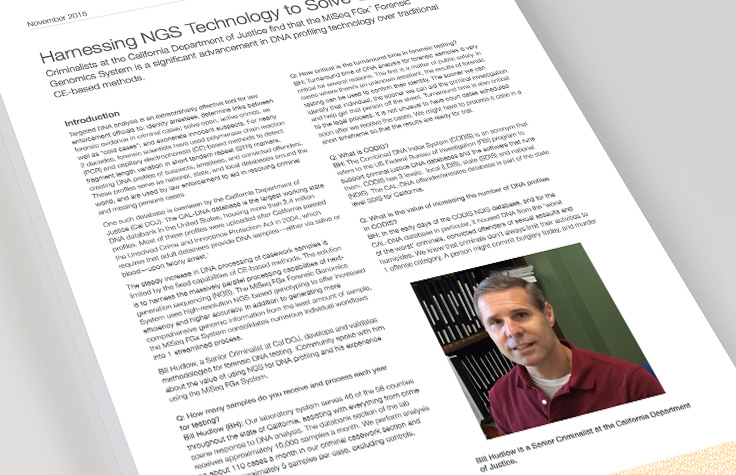 Harnessing NGS to Solve Crimes
Criminalists use MiSeq FGx for high-resolution DNA profiling to build better forensic DNA databases.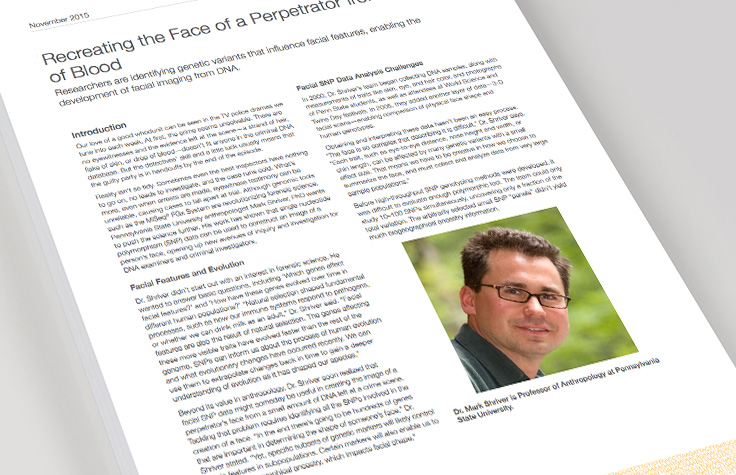 Recreating a Face Based on DNA
Researchers identify genetic variants that influence facial features to enable facial imaging from DNA.
Talk to a Forensic Expert
We create thoughtfully tailored genomic solutions for forensic DNA labs.
Let us help you overcome limitations and solve more cases.