Unlock the power of massively parallel sequencing (MPS) for forensic genomics.
Today, most forensic DNA testing laboratories still utilize PCR and capillary electrophoresis (CE)-based methods for the analysis of forensic samples. However, numerous limitations in that approach exist, including challenges presented by degraded DNA, low quantity DNA, or complex DNA mixtures, which can result in a forensic case going unresolved.
The Power of MPS for Forensic Genomics Applications
Targeted massively parallel sequencing (MPS) can deliver more conclusive results with greater efficiency for criminal casework, forensic databasing, missing persons cases, and disaster victim identification.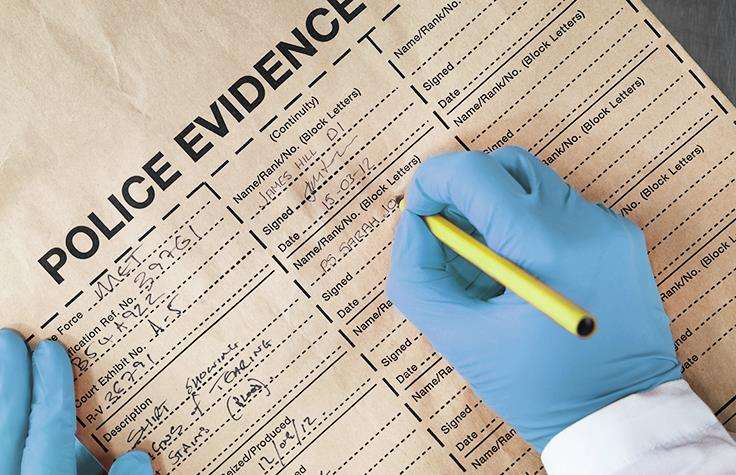 Criminal Casework
Targeted sequencing of forensically relevant STR and SNP loci empowers you to generate leads, even on cold cases. Using the MiSeq FGx System, crime laboratories can address hundreds of markers in a single test. This lets labs develop a more thorough, detailed profile from degraded, mixed, and limited DNA samples.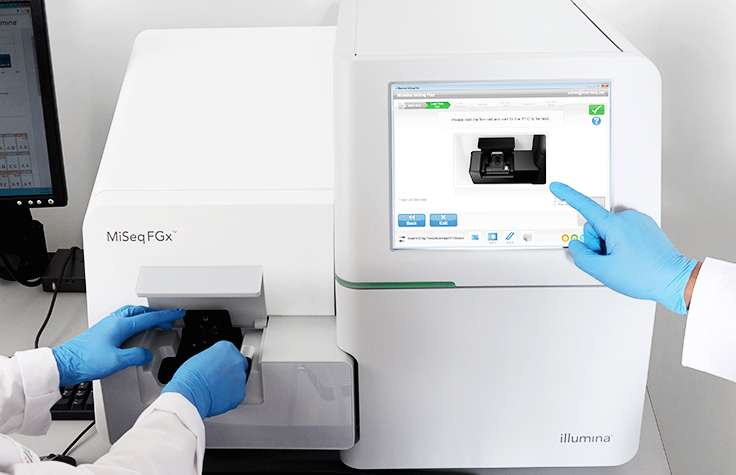 Forensic Databasing
Millions of DNA profiles are curated in national DNA databases. MPS can help labs produce high-quality forensic DNA profiles more efficiently. Because Verogen's sequencing technology analyzes multiple marker sets simultaneously, rather than sequentially, there is a faster turnaround. Moreover, the generated STR allele calls are fully compatible with current database formats.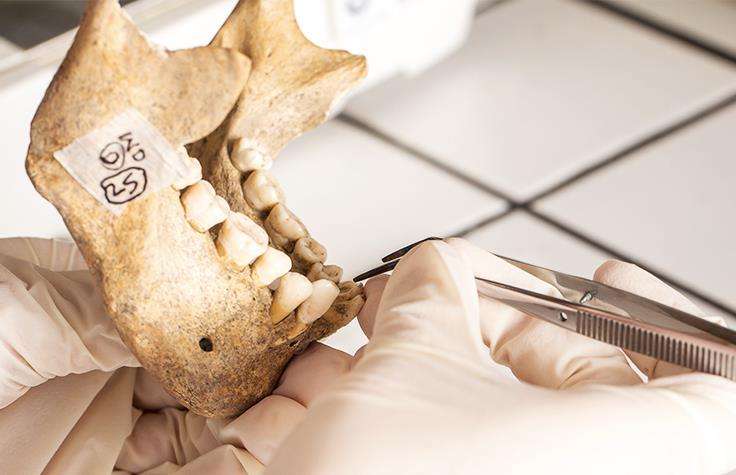 Missing Persons & Disaster Victim ID
Verogen offers a powerful massively parallel approach for sequencing forensic PCR amplicons, both nuclear and mitochondrial. Now you can utilize a single platform and optimal workflow to overcome the widest range of difficult samples often encountered in missing persons and disaster victim ID cases.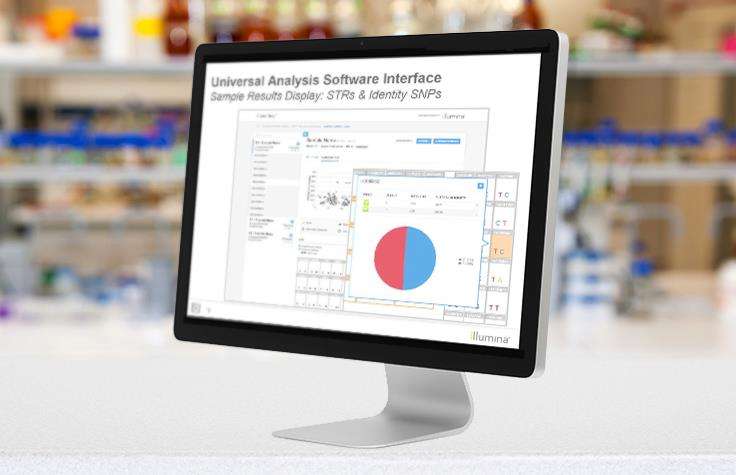 STR and SNP Sequencing
Targeted sequencing of forensically relevant loci relieves many of the limitations of genotyping based on fragment length detection. The MiSeq FGx Forensic Genomics System enables SNP and STR analysis for large numbers of globally relevant STR markers and dense SNP sets in a single forensic DNA test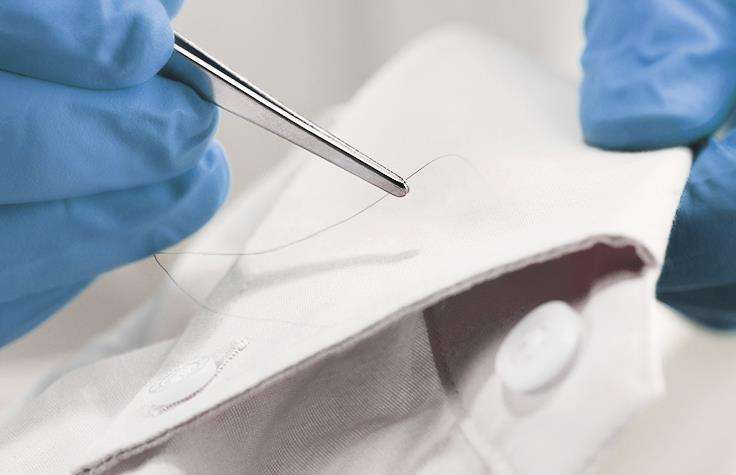 Mitochondrial DNA Analysis
Verogen's MPS technology provides fast results and deep coverage to extract genetic data from even the smallest, most compromised DNA samples. The deep reads using this approach enable accurate detection of mitochondrial DNA heteroplasmy with minor allele frequencies (MAFs) greater than 1%.
Our integrated NGS sequencing workflow goes from DNA through final data analysis, with the option to use a D-loop or a whole mitochondrial genome protocol. The Nextera XT DNA Library Prep Kit enables rapid library preparation while the MiSeq FGx instrument, in research use only (RUO) mode, can be used for mtDNA analysis as well as a broad range of applications. The mtDNA Variant Processor and Variant Analyzer BaseSpace Apps enable streamlined variant analysis and data visualization.
Targeted MPS for Forensic Genomics
Learn how massively parallel sequencing works and its benefits for forensic genomics applications.
The samples may be difficult. Your workflow shouldn't be.
Our fully validated forensic NGS workflow includes a dedicated library prep kit, customized benchtop sequencing instrument, and an analytical software package to efficiently take you from sample to answer.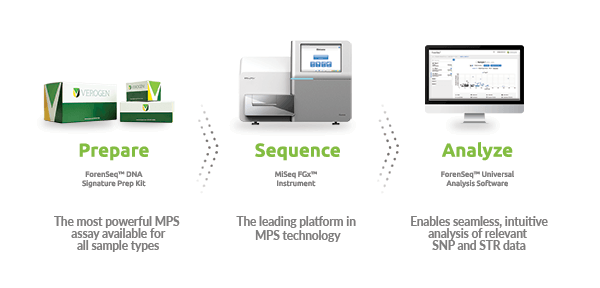 Talk to a Forensic Expert
We create thoughtfully tailored genomic solutions for forensic DNA labs.
Let us help you overcome limitations and solve more cases.
Please fill out this brief form, or call:
1.833.837.6436 Toll-Free (North America)
+1.858.285.4101
+44 (20) 399 28411 (United Kingdom)
We will respond as soon as possible.