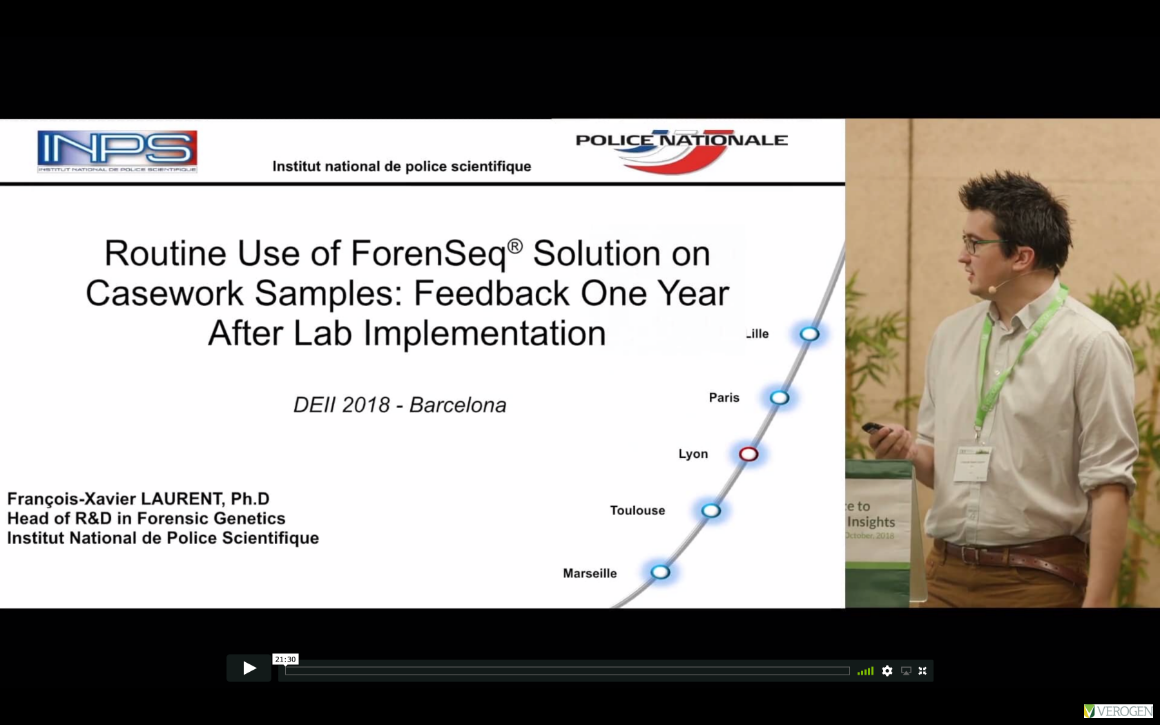 Routine Use of ForenSeq Solution on Casework Samples: Feedback One Year After Lab Implementation
François-Xavier Laurent of the Institut National de Police Scientifique in Lyon presents his one-year look back on the implementation of the Verogen solution into their operational casework at the 2018 DNA Evidence to Investigative Insights in Barcelona.
Talk to a Forensic Expert
We create thoughtfully tailored genomic solutions for forensic DNA labs.
Let us help you overcome limitations and solve more cases.
Please fill out this brief form, or call:
1.833.837.6436 Toll-Free (North America)
+1.858.285.4101
+44 (20) 399 28411 (United Kingdom)
We will respond as soon as possible.