Free Webinar:
Forensic Genetic Genealogy
An Emerging Game Changer for Cold Case Resolution
Available On-Demand
Advance beyond the
DNA profile to human ID
Advance beyond the
DNA profile to human ID
Get investigative intelligence with Verogen
sequencing technology
Get investigative intelligence with Verogen
sequencing technology
GEDmatch partners
with Verogen
GEDmatch partners
with Verogen
GEDmatch partners
with Verogen
The First Criminal
Conviction Using NGS
Read how Next Generation Sequencing resolved a difficult case, leading to the first criminal conviction of its kind.
The MiSeq FGx® Forensic Genomics System
Verogen serves those who pursue the truth using genetic tools. It's about advancing massively parallel sequencing to help unlock the true potential of forensic genomics. Supporting labs with innovative solutions and expert service purpose-built for the challenges of human identification. And, ultimately, to improve public safety and global justice for all.
Truth Forward
Next generation sequencing (NGS) has revolutionized human identification and Verogen is leading the way with best-in-class technology. Forensic genomics is converting rapidly from the size-based capillary approaches of the past decades to sequencing for its unparalleled discrimination power, sensitivity, and ability to create leads in otherwise stalled investigations. We support laboratories with our innovative solutions and technical expertise to fast track success.
The Choice for Forensic Laboratories
The MiSeq FGx® Forensic Genomics System harnesses the power of Illumina's gold standard sequencing by synthesis (SBS) technology. This technology is the basis for 90% of the world's sequencing output and is fueling the genomic revolution. Forensic laboratories have also embraced this technology as the preeminent solution for DNA sequencing.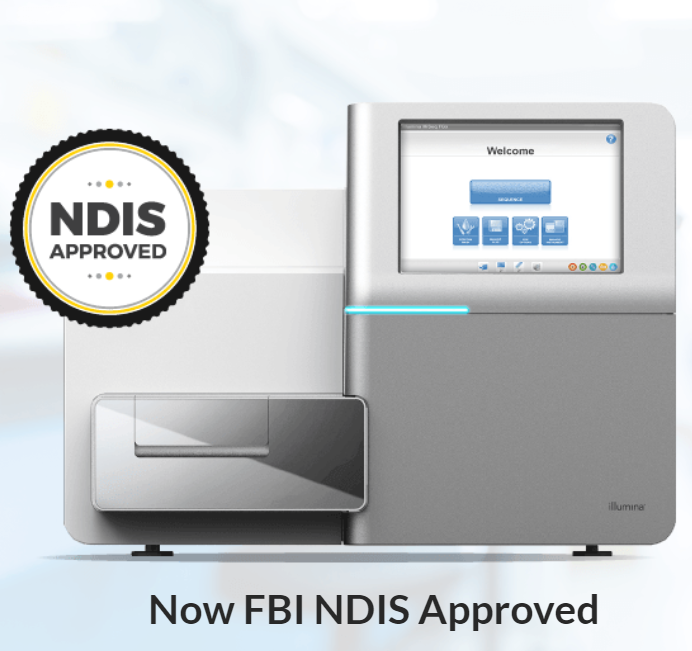 Law Enforcement
Put an End to Dead-End Cases
Precursor DNA analysis technologies target a very narrow band of the genome and failed analyses have one option: try again. For stalled investigations and cold cases, that isn't good enough. Pairing the leading sequencing technology with access to a wider array of genomic markers provides valuable data to get investigations back on track. Whether it's information on hair and eye color, data recovery to meet database upload requirements, or to recover probative data from a complex mixture, we make answers available when you need them most.

Forensic Scientist
An Advanced Way to Analyze DNA
Enabling better forensic DNA analysis is what we do. Verogen was founded with the sample prep chemistry, sequencing technology, and transformative analysis software to improve information recovery. Hundreds of forensically relevant markers (STRs and SNPs) are interrogated in a single reaction for unmatched discrimination power. The ForenSeq DNA Signature Prep Kit is the only NGS chemistry that has been fully validated and received NDIS approval from the U.S. Federal Bureau of Investigation to allow upload to CODIS to aid criminal investigations.
Talk to a Forensic Expert
We create thoughtfully tailored genomic solutions for forensic DNA labs.
Let us help you overcome limitations and solve more cases.